The Funny Christmas Page!
On this site, you will find lots of funny pictures and videos about Christmas, Santa Claus, the Red-Nosed Reindeer, elves, gifts, North Pole, etc!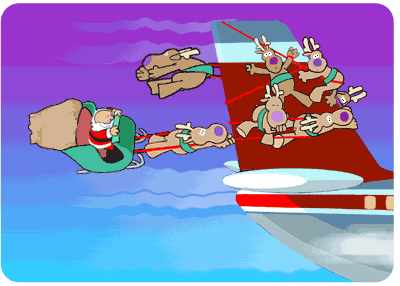 | | |
| --- | --- |
| 7 pictures and images | 7 pictures and images |
When kids get their Christmas Gifts!
Cats and Christmas Trees!
9 new Funny Christmas Pictures and Images!
10 Funny Family Christmas Pictures!
The most expensive Christmas tree in the world!
Video: Christmas in lights and music!
Big Christmas Candy Canes made of Lego!
Planning to write a letter to Santa Claus this year? A funny video!
Back to the main site of funny pictures, photos and videos!