An Expensive Christmas Tree!
For this 2007 Christmas, the Takashimaya store decided to sell a very special Christmas tree. It is a small tree decorated with 400 small diamonds, worth 1,8 million dollars.
The tree is built with small roses, is 40 centimeters high and features more than 100 carats of diamonds. So is this the Christmas Tree that will be in your home this year?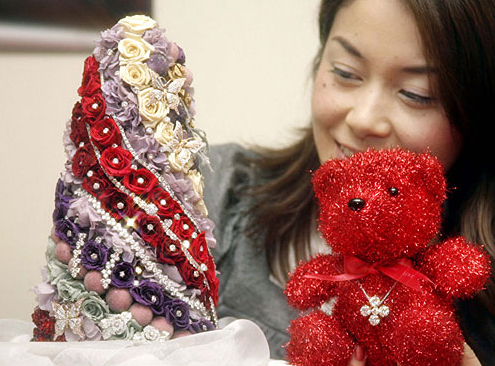 Back to the funny money page!
Back to the Funny Christmas page!
Back to the main site of funny images, pictures and videos!