Funny Santa Clauses!!
9 pictures of funny Santa Clauses, in unusual and funny situations! We don't get to see Santa Claus like this often!
What is Santa Claus doing there???
A dangerous Christmas accident. The UFO hit Santa Claus sleigh!
Santa Claus in the ocean! Nice picture!
A big Santa Claus in the sand!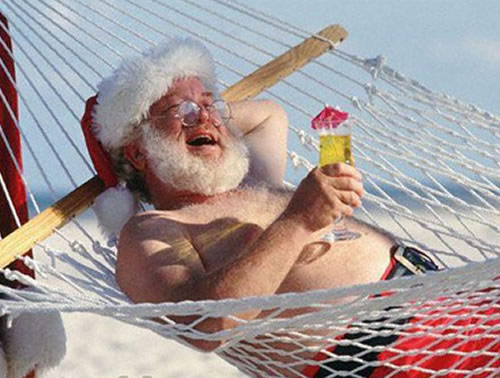 And on December 26th, it is time for all the Santa Clauses of the world to take a well deserved vacation!!
Back to the Funny Christmas page!
Back to the main site of funny pictures, photos and videos!