Funny Christmas Dogs!
Dogs dressed as Santa Claus for Christmas! Very funny pictures, and some dogs even seem to enjoy being dressed in these Christmas suits!
A Christmas dog!
A chiuahua Chrsitmas dog!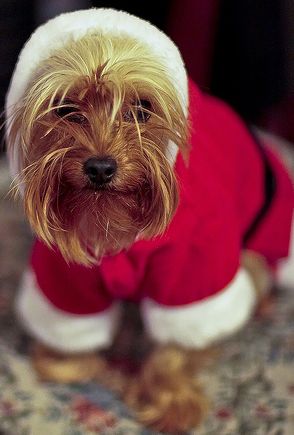 Nice picture!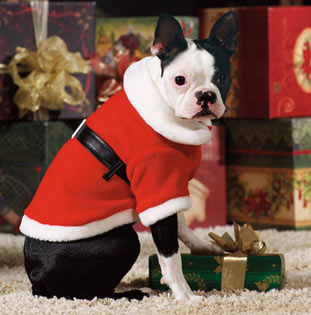 This dog just got a Christmas gift!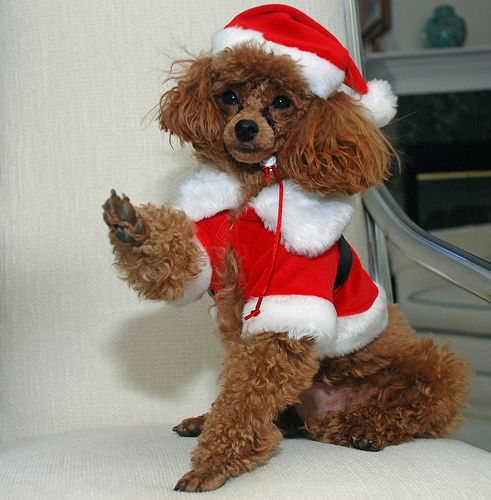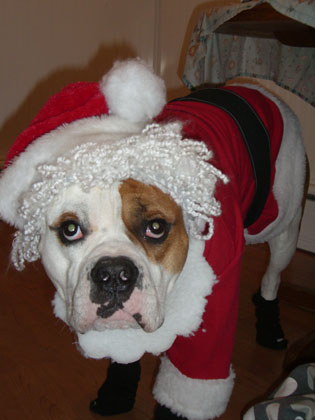 A sad dog...
Happy dog!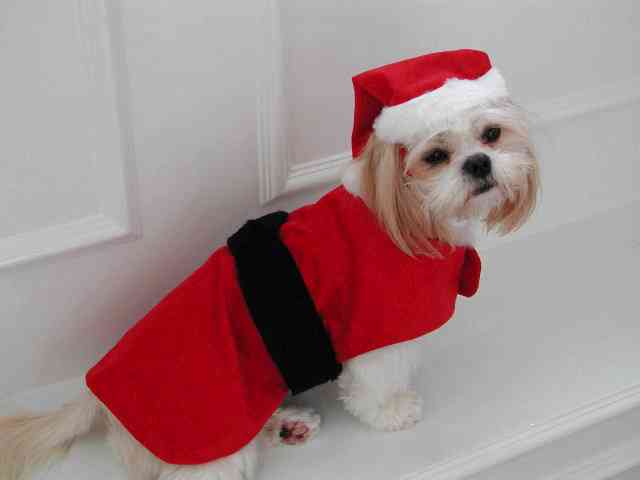 Back to the Funny Christmas page!
Back to the Funny Animals Page
Back to the main site of funny pictures, photos and videos!