Swimming with tigers!
Trainers usually have difficulties creating bonds with tigers. But at the Institute of Greatly Endangered and Rare Species in Florida, they found a way to overcome the problem by having the trainers swim with the tigers in an adapted pool.

And I thought cats did not like water…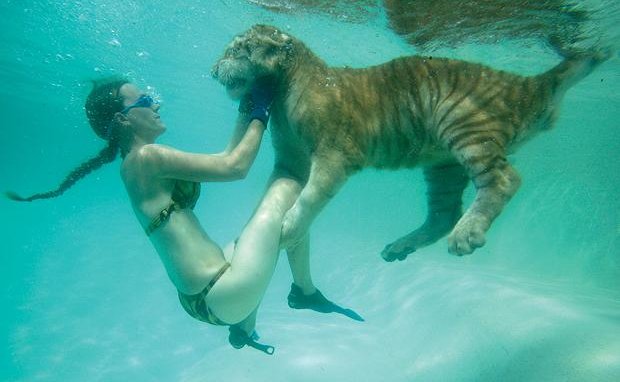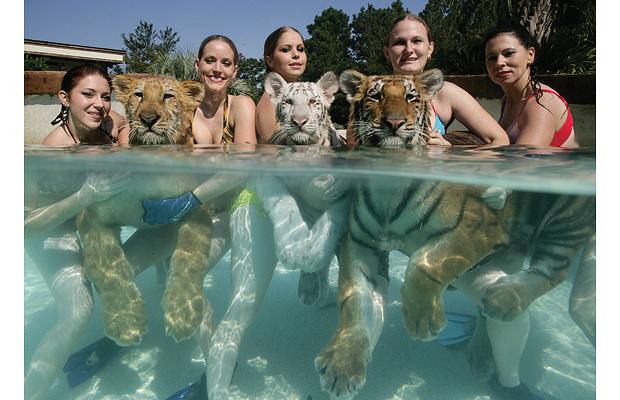 It must be very intimidating to swim with tigers though, don't you think?
Back to the funny animals page!

Back to the main site of funny pictures, photos and videos!