Old People Playing with Video Games!
No doubt, the Nintendo Wii innovated a lot when it came out. Many people who were not gamers before began playing video games. As example, the elderly people!
So here are some pictures of old people playing with the Wii. (But I guess someone should have told them that you do not need a catcher to play baseball on the Wii…
)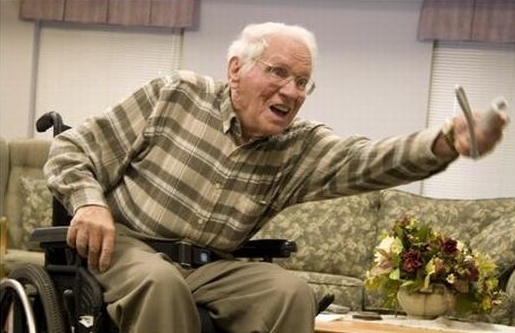 Playing with a Wii from a wheelchair! Cool!
Is she playing Star Wars for the Wii?
Baseball pitch!
Looks like she won the game!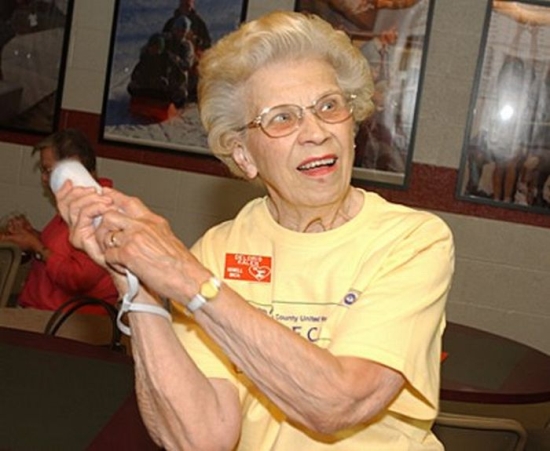 Bowling can be fun!
Back to the Funny Games page!
Back to the main site of funny images, pictures and videos!