A hotel for cats!
Here are pictures of a very nice hotel for cats! Great food, fun games and nice rooms for your favorite pet!
The entrance of the hotel for cats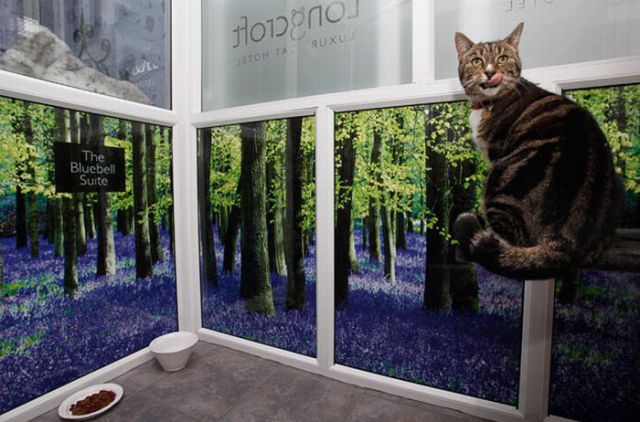 Games in the hotel room...
A bed for your cat!
Dinner is served!
Back to the funny animals page!
Back to the main site of funny pictures, photos and videos!