Horrible Halloween Mask!
Really, a very horrible Halloween mask ! Very disgusting, I'm not sure I would like a mask like this one on my face, even for Halloween! Looks like a scientific experience that did not work quite right…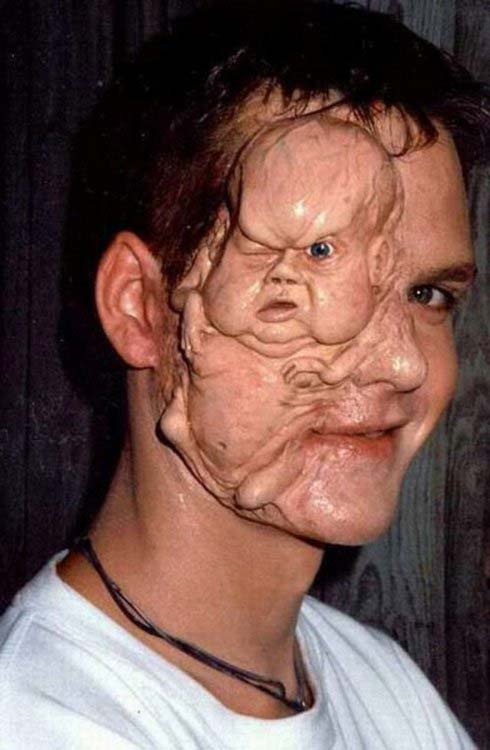 Please do not show yourself with a horrible Halloween mask like this one in front of your kids, they might have nightmares!
Back to the funny halloween page!
Back to the main site of funny images, pictures and videos!