Halloween cakes!
Some cool, disgusting, scary and funny Halloween cakes!
Funny, but I would eat it!
Bat cake!

Cat litter cake! Perfect for Halloween, no?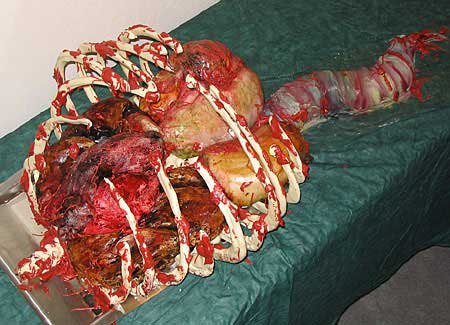 A very disgusting Halloween cake!
Funny pumkin cake! No pumpkins were used though!
A zombie fingers cake! Cool!
Back to the funny halloween page!
Back to the main site of funny images, pictures and videos!