The 10 greatest Monopoly board games!
A Chinese Monopoly! Aren't the Chinese supposed to be communists?
Way cool! A customizable baseball Monopoly board game!
A Disney Monopoly
Elvis Presley Edition!
Family Guy
Lors of the Rings Edition
NFL!
A Disney Pixar Monopoly Edition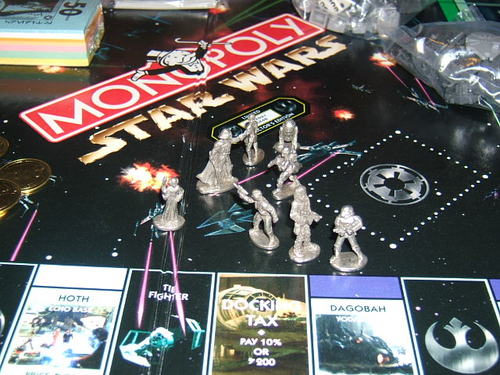 Star Wars Board Game
Cool! The Transformers!

Back to the Funny Games page!
Back to the main site of funny pictures, photos and videos!