A gold covered Porsche!
Wow! A Porsche covered with gold, this is something we don't see often on the road. A rumor says that many pounds of pure gold were used to cover the whole car, but it seems that gold leaves were used instead. Gold leaves are much less expensive, so it did not cost that much for that Russian man to have his golden car. But still, the results are very impressive!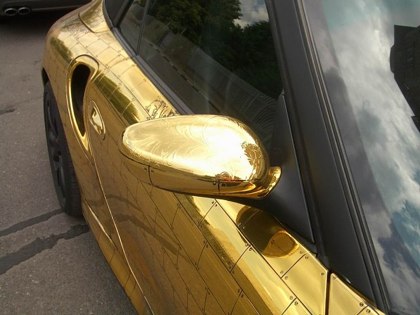 Back to the funny cars page!

Back to the money page!

Back to the main site of funny pictures, photos and videos!