Goats on the Dam!
You see the small black dots on the side of the dam? Well, they are mountain goats, on the Diga del Cingino dam in Italia!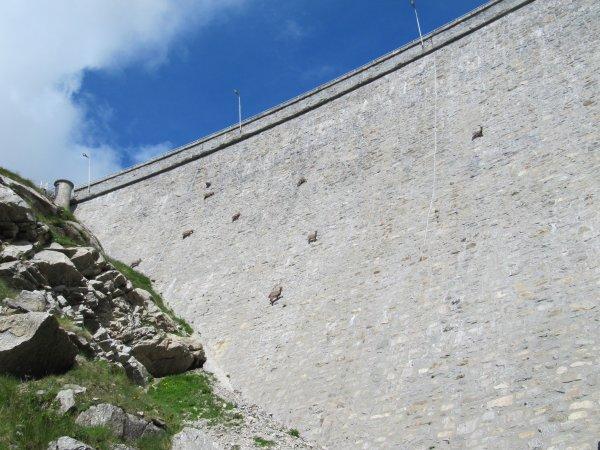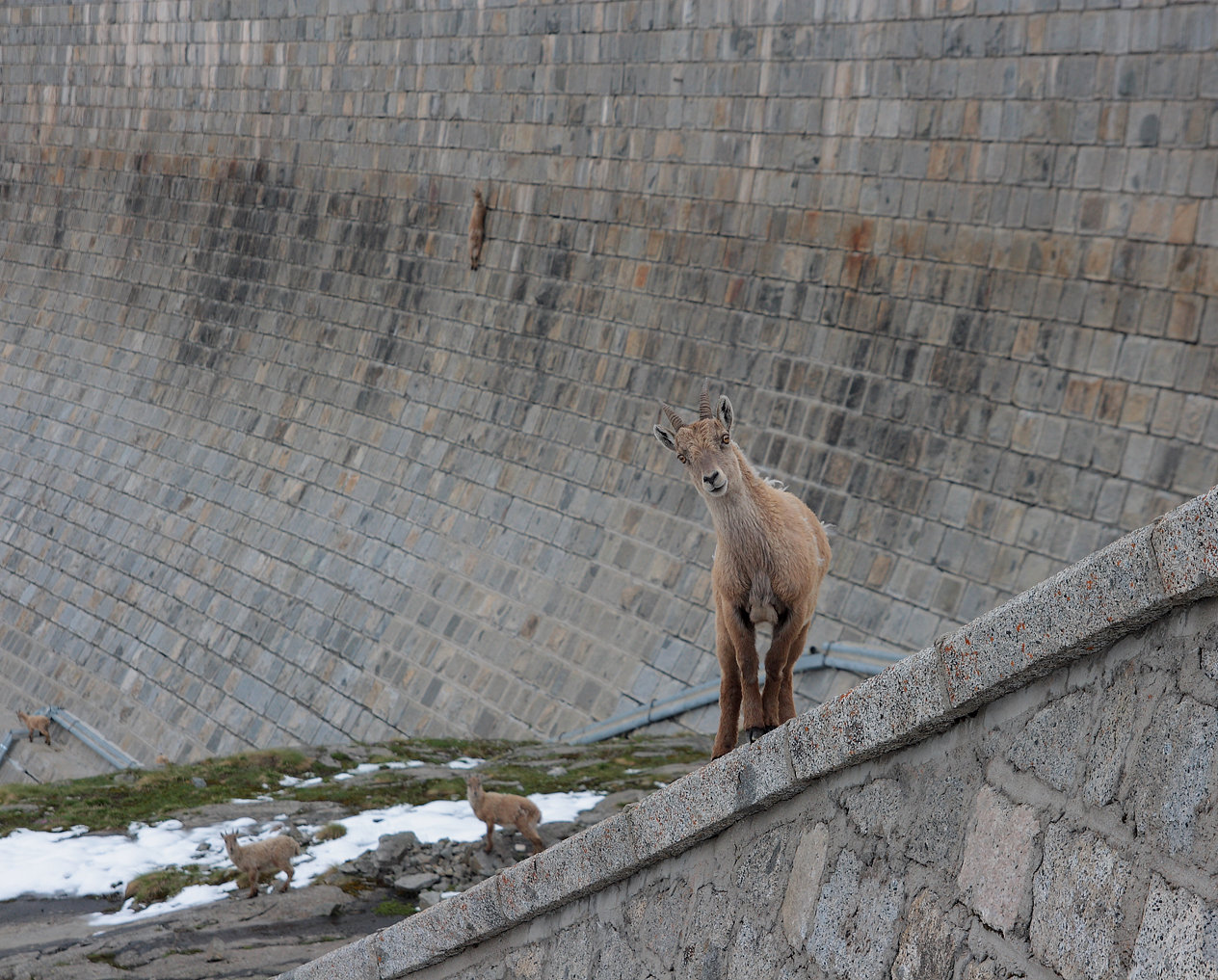 These mountain goats like to climb on the dam to eat the salt-crusted stones. Grazing animals do not get enough of the mineral in their vegetarian diets.
Back to the Funny Animals Page!

Back to the main site of funny pictures, photos and videos!