Disguised Animals!
Some animals disguised as other animals…
A goose that would like to be a penguin...
A dangerous game for this zebra!
A baby rhino that would like to be adopted?
The dream of all birds. Becoming an eagle!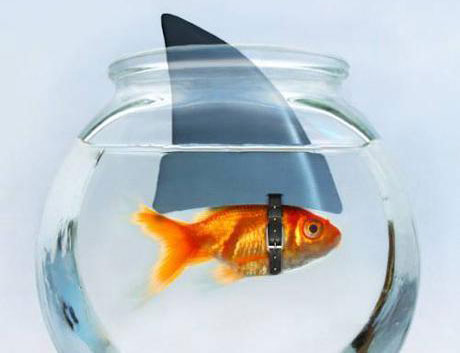 Watch out! A shark!
It's not that easy becoming a greater flaminco!
Funny rabbit!
Watch out sheep! There's a wolf among you!
A giraffe with a zebra disguise!
Back to the funny animals page!
Back to the main site of funny pictures, photos and videos!