How to carve a funny pumpkin ?
For this Halloween, you would like to know how to carve a funny pumpkin?

Here is how, in 8 steps!
First, you have to draw on the pumpkin
You then cut the pumpkin
You empty the pumpkin.
You cut the pumpkin again, this time to make the "smile".
You make the eyes
You prepare the small pumpkin
You put the small pumpkin in the big one!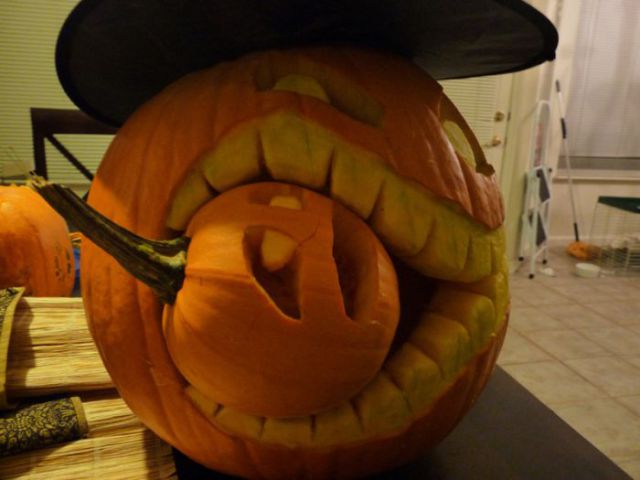 You add the hat, and there you go! You have your funny pumkins for this Halloween!
Back to the funny halloween page!
Back to the main site of funny images, pictures and videos!