Canned Herring!
In Russia, a man had a surprise when he opened a can of herrings.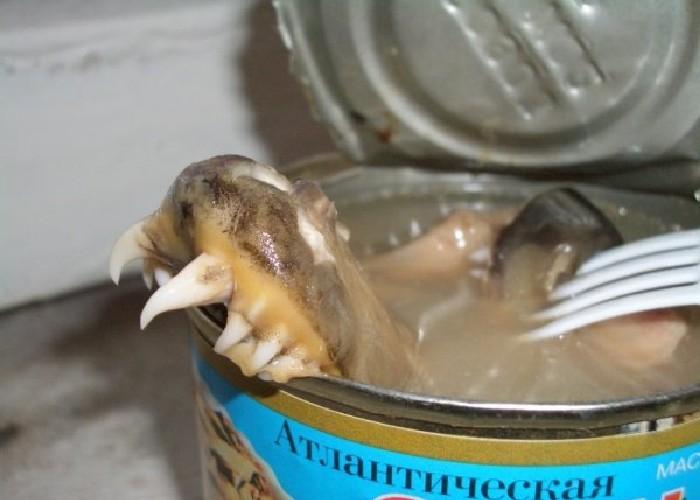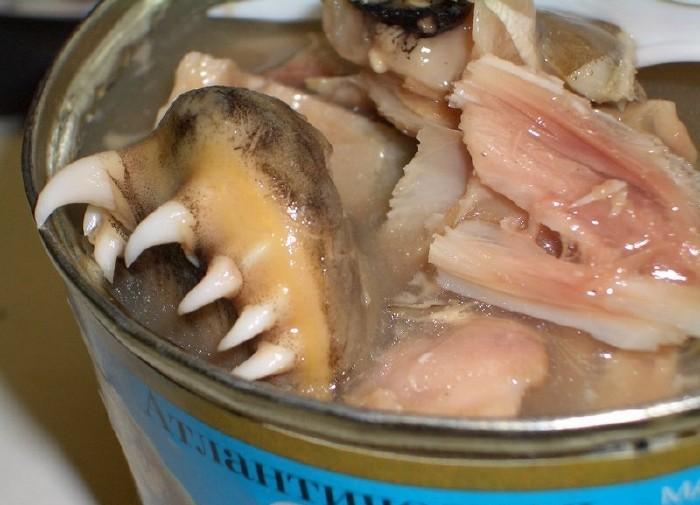 It looks like the teeth of another kind of fish (Salmon?) found their way into the herring can. A mistake from the Russian worker?
Back to the funny food page!
Back to the main site of funny pictures, photos and videos!