It might not have been a happy ending. If you are like me, you won't believe your eyes. This man tried something very dangerous with a parachute.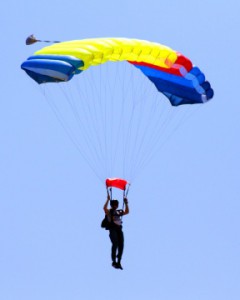 A parachute accident have been prevented, but not by far! Here is a video of Extreme Parachuting!
And you, would you try this kind of parachute jump?

Added to the Funny Sports page and to the Funny Videos page!