I found for you some funny cereal boxes. Well, Mika found them, and sent them to me by email. Thanks! These are quite funny, especially if you do not live in the countries where they sell these cereals.
I personnaly never saw any of these cereal boxes in the groceries of the countries I visited, have you?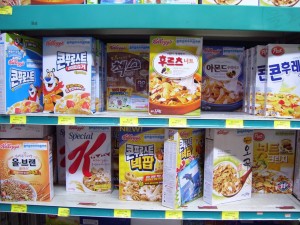 Here are 8 pictures of Cereals from around the World! My best were the KosmoStars from Russia, and the StarBerries, from South Korea.

Added to the Funny Food page!