Hum… Ever thought about adopting a baby rhino? Me neither. A cat, yes, but not a rhinoceros.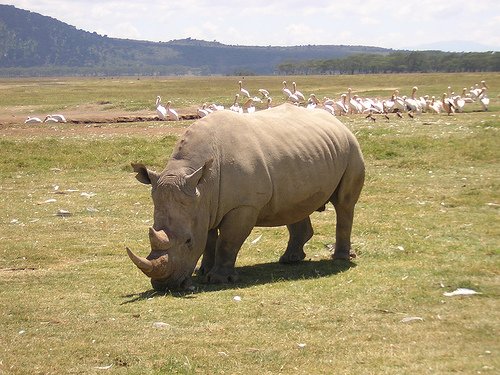 Ever imagined how much food these animals must need to eat everyday? It must be amazing. And amazingly expensive! Well, an African family decided to adopt a baby rhino when they found out that the baby's mother was killed by bad guys. Here are the pictures of this baby rhinoceros!
Added to the funny animals page!